Digital Advertising & Marketing for Orthopedic Surgeons – The Leading Orthopedic Marketing Agency
We are one of the only agencies that develops and specializes in orthopedic patient marketing to grow mid-to-large size orthopedic groups. Our orthopedic marketing agency has worked for 10+ years designing specific marketing campaigns proven to generate new surgical orthopedic patients and scale walk-in clinic volumes. See how we can do it for you below.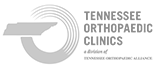 Why Choose an exclusive Orthopedic marketing agency?
No guesswork. No learning curve. Just impact.
Are you tired of explaining to your current agency vendor what makes orthopedics so unique versus not only other businesses but other medical specialties? I bet, so would I. You need a partner that understands orthopedics contains niches inside of a niche with so many subspecialties that your surgeons and providers focus on and with that different approaches to drive patients for each. We don't just get it, we have done it over and over again for 10+ years with some of the largest orthopedic groups and MSOs across the country.
A Turn Key Orthopedic Marketing Solution for MSOs
Orthopedic MSOs need repeatable, sustainable growth for their portfolio of growing practices. They need to know they have a roadmap to patient generation that is scalable in each market. With Intrepy's dedicated experience in orthopedic marketing, we can partner with MSOs and provide a white-glove, turn-key approach to marketing that gives you one less hat to wear and investment growth security.
Data-Driven orthopedic marketing services
We know data is king when it comes to proving what patients were generated from the orthopedic marketing services you are investing in as a practice. Yet that can prove difficult with so many EHRs, PMs, CRMs, and the list goes on. That is why Intrepy Healthcare Marketing invested in developing our very own marketing analytics and ROI reporting dashboard to back up our services. You will be able to see not only the results of your marketing efforts but how many of those leads became patients in your EHR. Doesn't that sound nice?
Custom Orthopedic Website Design
Award-winning orthopedic web design built to make it easy for patients to navigate and book appointments. Our websites are built with medical SEO performance into the framework to ensure you rank high in search results for the treatments and services you focus on. Your orthopedic website will be lightning-fast, but the SEO structure will be strong and effective just beneath to make sure patients find your practice first in search engines. From joint replacement to sports medicine, your patients will find your site quicker than ever and before your competitors.
$2.68
Cost per advertising
appointment
94%
Increase in Organic
Search Traffic
A few of our
Award-Winning

Orthopedic Practice Websites
SEO for Orthopedic Website
SEO in the orthopedic specialty is more unique than almost any other industry. Why? Because there are so many unique layers and considerations. Multiple locations, multiple subspecialties, multiple physicians, and on and on. And each surgeon wants to be represented well in local search for their core subspecialty (hello "hand surgeon near me"). How do you grow a website that ranks well for top conditions and treatments around each individual location (and urgent care) while factoring in the surgeon page rankings for their subspecialties? With years of experience and a proven track record. We know because we do it day in and day out for large orthopedic groups just like yours. Book a call and we can show you…
Patient Advertising for Orthopedic Joints & Urgent Cares
Paid advertising may seem like a lost cause in a traditionally referral dominated space like orthopedics. We speak from experience that times have changed. Today, with the power of platforms like Google Ads and programmatic display we can hone in on the right patient type and deliver relevant and immediate ads to keep your ortho practice top of mind and ready to serve as the specialist in their area when an orthopedic issue presents itself. Whether you need more general orthopedic, joint replacements or increasing walk-in clinic volumes geographically, we have experience knowing the right mix of creative, copy and platforms will give you the highest return on ad spend.
Orthopedic Social Media Marketing
As a physician, we know your schedule can get filled up rather quickly, which means you won't have much time to manage your social media accounts for your Orthopedic Practice. This is where Intrepy comes in. Social media is now a must-have for Orthopedic Practices that want to compete in their local markets. Patients want to know what makes your Practice different. When it comes to interesting social media accounts that bring in new patients, content is king. We help with all aspects of social media management and content creation, such as graphic design, increasing engagement and followers, making videos, and much more.
Get your orthopedic surgeons to create videos, finally
CaptureMD is a platform that the Intrepy team created to help Orthopedic Practices make video content for social media quickly and easily. There is no need for editing or studio time. With just a few clicks, you can record demos, provider FAQ videos, how-to videos, and patient testimonials.
We don't work with every orthopedic practice under the sun. Why? Because we can't help every orthopedic practice under the sun. We only work with practices we know can benefit from our expertise and are focused on growth. The first step is to connect on an assessment call to understand your growth goals and see if it aligns well with our approach and personnel to make sure we are the right fit for each other.
Book a practice assessment
We meet on Zoom and see if we're a good fit
Develop a long term partnership
Your marketing team doesn't have to be on an island anymore
For many mid-to-large size orthopedic practices, their marketing department can wear many different hats. We know what it is like to be pulled in 1,000 different directions and need strategy and growth support to execute various orthopedic marketing initiatives. This is a partnership made in heaven that allows your marketing department to focus on its strengths and we can support and deliver technical orthopedic marketing services to get the most patient volume increase and de-stress their lives at the same time.