Your brand is the lifeblood of your practice and we take great pride in helping you bring your dream to life. Whether your practice brand needs a facelift, starting from scratch or rebranding we are here to help. Our team of medical graphic designers carries that vision and brand across all of your channels to create loyalty and cohesion.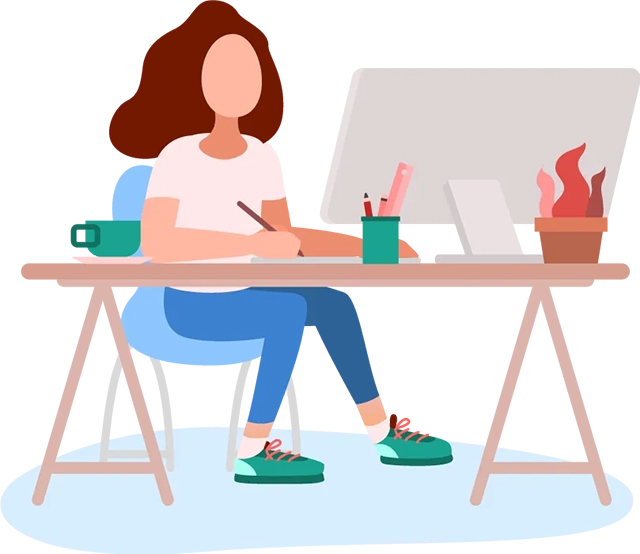 Medical Graphic Design Services We Offer
Branding and visual design that engages patients
Our team of medical graphic designers are experts at helping practices create and design visual pieces for all healthcare marketing initiatives. Our team works with you from concept to completion to ensure that brand continuity. A lot of times you only get one shot when a potential patient is looking for a healthcare provider so it is critical that you tell the right story and make a lasting impression.
Start Attracting More Patients Now
Importance of Medical Graphic Design
Tell your story and attract new patients
There are so many different mediums that graphics matter in, from your website to ad visuals to offline print materials. You want to make sure they are consistent and speak to the target demographic of patients you want to attract to your practice for care.
Don't miss out on numbers like these!
96% Growth in less than three months.
We deliver marketing growth strategies to our partner organizations that are developed by our team of medical marketing experts. Intrepy's unique blend of digital and referral growth programs allows us to evolve the way patients are connecting to providers. We practice what we preach by delivering thought leadership content to our engaged network of healthcare marketers and providers with the goal of advancing our industry.
Medical Graphic Design that speaks the patient language
Why is Brand Continuity so Critical?
Patients have many options when choosing a healthcare organization. A strong brand and consumer impression of that brand is critical on influencing people in their purchase decision. You want to work tirelessly to generate brand awareness and recognition so your brand if first of mind when people think about which dentist or emergency room they should visit. Take the searching and guesswork out of the process for them by building a powerful, recognizable brand.
One of the critical aspects of accomplishing this is via brand continuity. Brand continuity is when you ensure that every piece of content, visual, website piece, message, advertisement etc has the same look and feel. That way people will always know who you are, what you stand for, what you do and why they should go to you every time they see something related to your brand. Intrepy Healthcare Marketing specializes in helping brands create full brand continuity by even including custom graphic design down to each social media post or Youtube video that is put out on your brands behalf. This helps ensure high levels of success long-term for our marketing and advertising initiatives.
You Have a Team of Medical Graphic Designers
Our team of medical graphic designers are here to help bring your brand to life and ensure the visuals of our marketing strategies we implement attract, convert and retain your patients. Let us help you tell your story and bring your brand to life.
"What drew me towards them was the experience they had, the base of understanding, and base of medical knowledge. Our growth as a practice has been significant, particularly in the last two to three years…because or their focus on SEO optimization and making sure that we really stand out not only in our local community."