Orthopedic Social Media Agency
There are several ways the services of a social media agency specializing in orthopedics might help your practice succeed. Everyone, regardless of age, regularly engages in social media activities. Besides advertising your practice, orthopedic social media services can also utilize social media platforms to help build your relationships with patients and other medical professionals.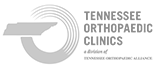 Benefits of Orthopedic Social Media Services
Educate and Engage with Patients with Orthopedic Social Media Marketing
Using social media marketing, including Facebook, Instagram, Linkedin, etc., to promote your orthopedic practice is a great way to connect with new and existing patients on a more human level. The point of having a social media presence is to build relationships with your present patients and attract new ones.
Social media activity and search engine optimization go hand in hand, increasing your online visibility and credibility in equal measure. With the use of social media, you can share information about your practice, your area of specialty, popular orthopedic news, and orthopedic well-being.
Connect to learn about our orthopedic social media services
Get Physicians to Create Videos for Social Media
Increase Social Media Engagement by Getting Your Providers on Video
As orthopedic social media marketers, we know firsthand that getting doctors to appear on camera is crucial to a company's online visibility. We are also aware that this is easier said than done.
In reality, patients care less about office celebrations and more about access to their doctors. That's why our team went to work creating and releasing CaptureMD.
This tool facilitates the process of gathering patient testimonial films and generating social media-ready videos for doctors, which are the two top-performing pieces of content for marketing and social media.
What's more trustworthy than reading reviews and testimonials of real patients for a potential physician you are looking into? Patient testimonial videos!
Patient testimonial videos play a large role in raising confidence in your practice. With CaptureMD, easily gather testimonials and have them readily available to you to use on your site, your social media platforms, and more!
No need to worry, this tool has everything your patients need to easily create these videos, all they have to do is hit record.
Don't miss out on numbers like these!
96% Growth in less than three months.
We deliver marketing growth strategies to our partner organizations that are developed by our team of medical marketing experts. Intrepy's unique blend of digital and referral growth programs allows us to evolve the way patients are connecting to providers. We practice what we preach by delivering thought leadership content to our engaged network of healthcare marketers and providers with the goal of advancing our industry.
Engage Patients with Orthopedic Social Media Marketing
Content is King of Social Media
People seek out orthopedic practice social media pages as a resource for information and communication. The orthopedic marketing industry has learned that a "build it and they will come" approach does not apply to social media platforms.
It's important your marketing focuses largely on the 80/20 principle, which recommends that you devote 80-90% of social media content generation to educational rather than promotional materials for the practice, which is exactly what potential patients are hoping to find.
Using media like videos, graphics, photos, and more to educate themselves and make investments in their health.
With Time and Effort, Comes More Patients
Any successful social media marketing campaign for an orthopedic practice should aim to increase patient numbers. Using social media to successfully acquire new patients is not a quick process. Investment in growth, engagement, content, and analytics is necessary. Recognizing the patient's preferred content and providing additional efforts there is key.
Your Physicians Become Thought Leaders
More and more doctors are turning to social media in an effort to create a lasting impression on their patients and peers and establish themselves as industry thought leaders.
You can invest your time and money into audio and video equipment and create a YouTube channel devoted to educating patients and colleagues on many different orthopedic conditions, treatments, and procedures.
Check out how Tim Tollestrup MD achieved this.
A Dedicated Orthopedic Social Media Marketing Team
At Intrepy, we pair each client with an orthopedic social media marketing specialist who works with them one-on-one and meets with them monthly to ensure the success of their social media marketing strategy.
Once a month, you and your specialist will get together to discuss content strategy and analyze your analytics data. In addition, you may check the stats for your marketing expansion at any moment, day or night.
Having a dedicated social media team working for you guarantees efficiency, productivity, and the growth of your practice.