As the leading Orthopedic PPC agency in the US, our #1 focus is helping mid-to-large size orthopedic practices generate new patients via orthopedic PPC. We generate leads and patient appointments via orthopedic PPC services focused on general orthopedics, joint replacement, and walk-in clinic volume. With a proven track record, we can help your orthopedic practice generate more local patients via Google search ads.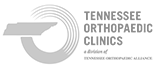 Benefits of Orthopedic PPC Services
Our
orthopedic marketing agency
 focuses almost exclusively on the Orthopedic space and has 10+ years of experience scaling patient volumes for some of the largest orthopedic groups across the US (including OrthoForum Members). This means there is no learning curve. We have the data and experience to introduce or overhaul your orthopedic PPC program to improve outcomes and decrease cost per appointment. We also have years of experience starting or scaling orthopedic urgent care with a unique approach to leverage a combination of orthopedic PPC services and other leading advertising platforms.
Take a look here at our Orthopedic PPC Agency case studies.
Generate more appointments with Orthopedic PPC services
How Does Orthopedic PPC Work?
When a patient types an orthopedic condition or treatment into Google like "shoulder pain treatment near me," paid advertising for orthopedics will appear in the top three to four results. It is critical to have a partner that understands which keywords, ad copy, and landing page structure will best resonate with the potential orthopedic patient to get them to not only click on the ad but to convert to a patient appointment. As soon as we begin working with a new client, we do a thorough assessment and optimization process on their current orthopedic PPC campaigns or come up with a strategy and set up a new Google Ads account.
Don't miss out on numbers like these!
252 Orthopedic Urgent Care Self Appointments in 1 Month
We developed a medical PPC ads strategy for Tennessee Orthopaedic Clinic's three orthopedic urgent care facilities to drive new patient appointments. As a result of the campaigns, we are averaging 750+ phone calls and 250+ self-appointments and growing for around $2.68 per conversion.
What is Included in our Orthopedic PPC Services?
Intrepy Healthcare Marketing is a full service orthopedic PPC agency that offers comprehensive services. Everything required to launch, fine-tune, and expand PPC campaigns targeted at orthopedic practices in order to secure monthly appointments for new patients is included.
Ad campaign and copy creation
Budget forecasting and recommendations
Monthly campaign optimization
Remarketing graphic creation
Analytics tracking in our dashboards
Monthly meeting to review reports
Speak with our Orthopedic PPC Company
Remarketing and Orthopedic Paid Search
Remarketing in healthcare has developed a target on its back because of the recent guidelines on what can and cannot be done without violating HIPAA laws. As experts in not only medical marketing but Orthopedic PPC, we leverage a leading ad platform that allows us to compliantly leverage remarketing and keep PHI safe.
Partner with our Orthopedic PPC Agency
Each of our partners is assigned a dedicated account manager and a group of orthopedic paid search professionals who work together to create, implement, optimize, and oversee the orthopedic PPC campaign.
Once a month, you and the Intrepy team will get together to discuss the progress of your orthopedic PPC campaigns. In addition, you can view your orthopedic marketing metrics in real-time whenever you like using a dashboard that you can access 24/7. This means you'll have a dedicated team standing by to help you meet your goals and expand your practice.